Become a vein treatment success story!

"My legs have never felt better, I'm so happy"

"I'm wearing a dress for the first time in 15 years"

"I'm so happy to be able to be active again"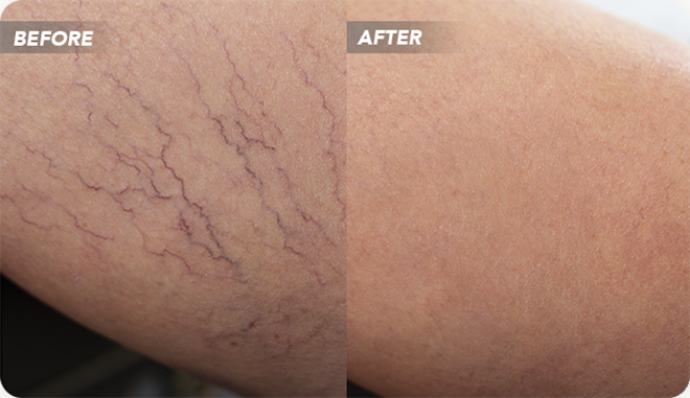 SPIDER AND VARICOSE VEIN TREATMENT IN SAN DIEGO, CALIFORNIA
Explore our Before & After results gallery to view the amazing results of our minimally invasive and pain-free vein treatments at the Vein Clinic Of San Diego. Spider and Varicose Veins most commonly affect legs and feet which are the areas we treat at the San Diego Vein Clinic.
California's premier vein doctors

We are Premier Vein Doctors
Our doctors are Qualified Vein Doctors and are specialists in the latest cutting edge technology in vein medicine. They have over 50 combined publications, have been featured on TV and Print Media. Their academic expertise, combined with exceptional bedside manner, ensure full patient satisfaction.
We are a center of excellence for vein medicine. We follow the latest guidelines for patient safety and our doctors regularly attend conferences & contribute to academia. We regularly have doctors from all over the country shadow and observe in our clinic.

We Are Certified Diplomates
Our doctors are Certified Diplomates vein doctors. You should always ask if your vein doctor has a certification specifically in Vascular Medicine. In order to be Certified Diplomates in vein medicine, our doctors have to undergo vigorous residency training followed by fellowship specialization.
Did you know that most vein treatments in San Diego are covered by by most insurances, including Medicare?
Fill out this form for free insurance verification
KEEPING YOU SAFE DURING COVID
Introducing our Updated Health & Safety Standards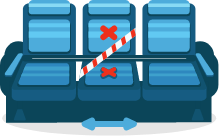 Distanced lobby seating
Patients are immediately taken to the exam room to minimize time in the waiting room.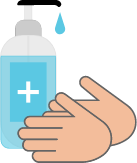 Dilligent sterilization
Environmental cleaning and sanitary precautions are taking place around the clock throughout all of our Vein Treatment Clinics.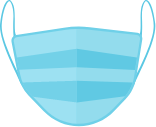 PPE available for patients
Face masks, hand sanitizer and gloves are provided upon arrival.
Starting your vein treatment journey
What Can You Expect After Your Vein Treatment?

Complimentary Verification
After you submit your information, our front desk will reach out and verify if your insurance will cover your appointment. We will then book your initial appointment at one of our conveniently located Vein Clinics.

Meet Your Vein Specialist
Once you arrive to our clinic, our front desk will check you in to our state-of-the-art facility. Then you'll be immediately seen by one of our expert vein doctors. If you are running late, just give us a call at
(858) 800-8772

Receive a Treatment Plan
During your initial appointment, your vein treatment specialist will assess your condition and craft a custom treatment plan. We make sure to take your wellness and schedule into consideration when we map your vein treatment plan.

Start Feeling Better
Next steps? Feel the results! Your vein specialist will be part of your journey every (increasingly easy) step of the way. We make sure we're available to answer any questions you may have. Ready to take care of your veins? Let's get started.