Become a vein treatment success story!

"My legs have never felt better, I'm so happy"

"I'm wearing a dress for the first time in 15 years"

"I'm so happy to be able to be active again"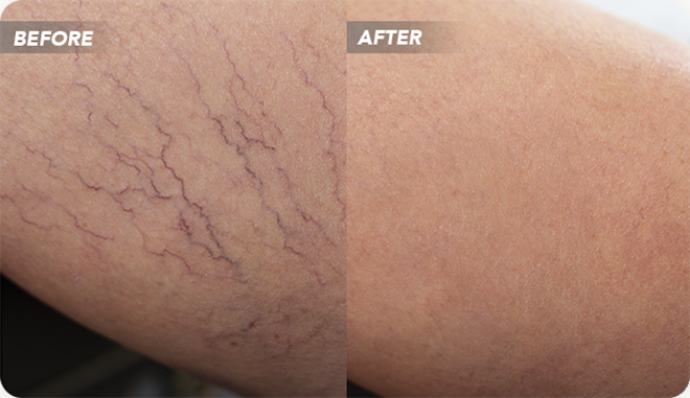 SPIDER AND VARICOSE VEIN CLINICS IN SD AND SJ CALIFORNIA
Before & After Gallery in California
The Vein Clinics in California have perfect track records with minimally invasive spider vein and varicose vein treatments. Please browse through our before and after gallery to gauge the flawless results of our treatments. Our vein clinics in San Diego and San Jose treat spider veins, varicose veins, and other signs and symptoms of vein disease.
California's vein doctors

Nationally-Recognized Vein Doctors
The Vein Clinic in California is led by nationally renowned vein specialists who have received significant media coverage. They have contributed to 50+ publications, and they're known for their exceptional results with cutting-edge vein treatments. Our vein doctors ensure optimal patient experience and comfort.
Pioneers & Leaders in Vein Care
The Vein Clinics in San Diego and San Jose are hailed as accredited centers of excellence. Furthermore, our doctors have pioneered numerous techniques that have shaped the current landscape in vein medicine. Vein doctors from across the country shadow and observe the procedures in our vein clinics.

Our vein doctors have completed advanced and complex residency programs and fellowships. Furthermore, they've also undergone additional training to receive board certification, establishing them as the country's foremost experts in vein care. As such, the vein clinics in California are led by the country's top 1% of vein doctors.
Did you know that most vein treatments in San Diego and San Jose Vein Clinic are covered by by most insurances, including Medicare?
Fill out this form for free insurance verification
Starting your vein treatment journey
What Can You Expect After Your Vein Treatment?

Insurance Verification
After you send your insurance details, our front desk will determine if you're eligible for insurance coverage. Your appointment will then be scheduled at our convenient vein clinics in San Diego or San Jose.

Initial Consultation
Our front desk staff will greet you at our vein clinics and guide you through the initial paperwork. Next, our expert vein doctors will discuss your concerns and review your medical history. If you're running late, please call us at (858) 800-8772.


Treatment Planning
Your vein doctor will examine your leg veins, discuss your symptoms, and review your medical history. Based on these factors, they'll curate a minimally invasive vein treatment plan suitable for your specific needs.

Feel Better
Your vein doctor will perform the vein treatment while ensuring your emotional and physical comfort. They'll describe the procedure in advance and answer your questions to ensure complete clarity. Our treatments usually conclude within an hour with no downtime and immediate recovery.