What are the qualities of a good vein clinic in California?
Are your varicose veins and spider veins causing you discomfort and knocking your confidence? Are you also experiencing other symptoms of underlying vein disease, or chronic venous insufficiency, such as leg heaviness and aching, throbbing and restless leg syndrome. If so, you should seek varicose vein treatment from a leading California vein center near me as soon as possible.
You are probably keen to find out what the qualities of a good vein clinic in California are before deciding where to have your vein treatment. In this article, we discuss the factors that you should consider when choosing a varicose vein treatment center.
So, what should you be thinking about as you start your search for a top vein clinic in California?
Make sure that your chosen varicose vein clinic has access to state-of-the-art infrastructure. Utilising the latest technologies and equipment aids in the prompt and effective diagnosis and treatment of venous disease.
A top vein clinic will provide minimally invasive vein treatments, such as sclerotherapy, radiofrequency ablation, VenaSeal and Varithena, as standard. Minimally invasive procedures work to close the veins down, redirecting your blood flow through healthier veins. These are safer, easier on the patient and more effective than surgical procedures. Avoid any vein clinics which suggest surgical procedures, such as vein stripping and ligation to you.
As varicose vein treatments can be expensive, it is important that you find a reputed varicose vein center that accepts your insurance plan. If you have symptomatic vein disease then this is likely to be covered by your insurance plan.
To ensure that you get the most out of your consultations, you should choose a spider vein clinic where the staff are friendly and compassionate. Vein treatments must be personalized to address the needs of each individual patient so it is important that your vein physician listens carefully to you as you describe your symptoms and medical history.
A leading varicose vein center will have a strong online presence, with an informative and transparent website. This should be your first port of call when looking for information about your chosen vein clinic and the credentials of their presiding vein doctors.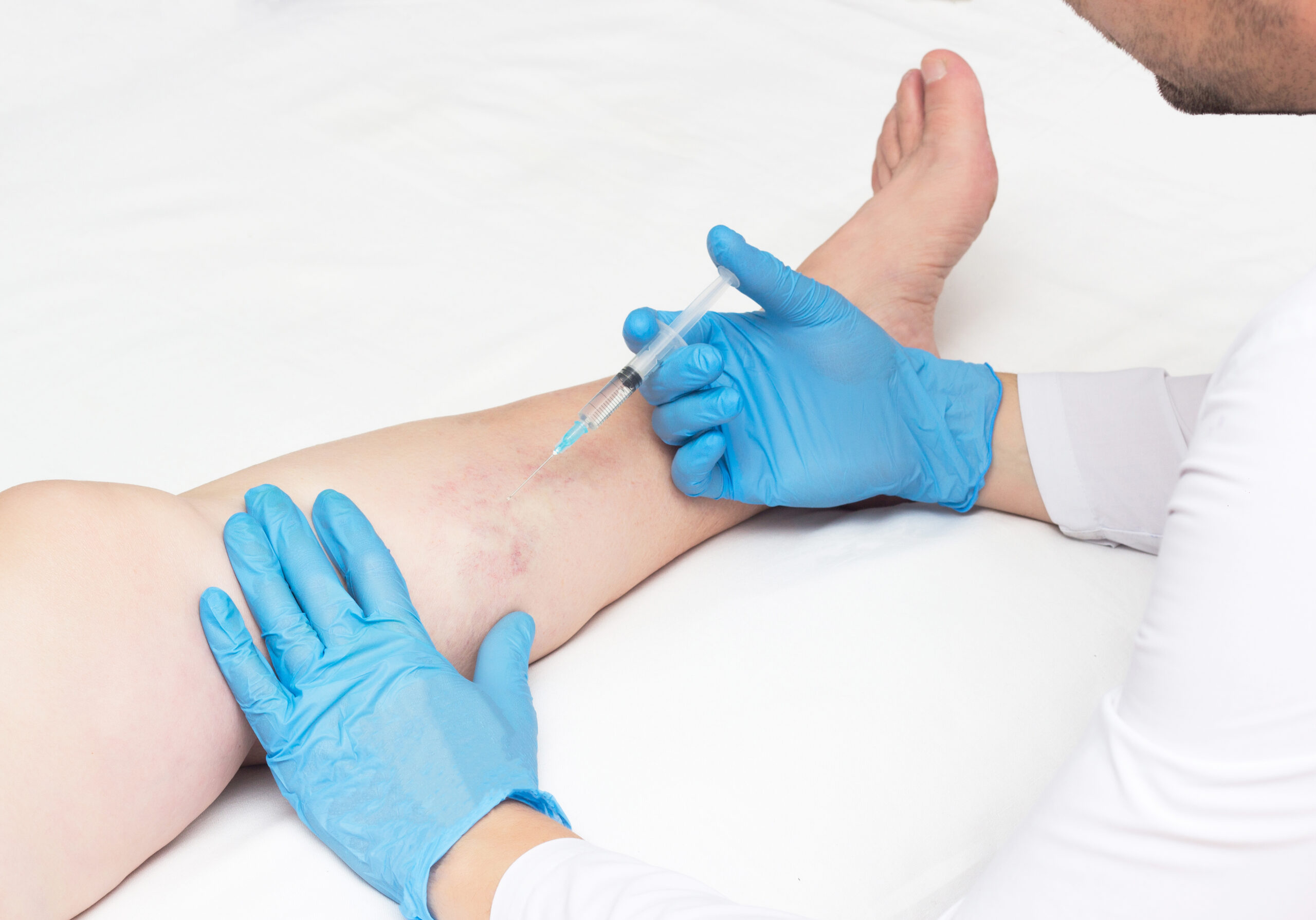 How can I find a top varicose vein specialist in California?
When choosing a suitable vein clinic for your treatment, the most important thing to consider is the quality of the vein specialists working there. A good spider vein dr will:
Possess a strong academic background, having graduated from a top University, such as Harvard Medical School. Prestigious institutions such as this ensure that medical students receive a high standard of training and experience before they graduate. You should be able to find out plenty of information about a vein doctor's educational background from their vein clinic's website.
Be board-certified from a recognized organization. While not essential, board certification demonstrates a high level of commitment to the field and offers reassurance that your chosen varicose vein doctor remains up-to-date with current best practices.
Be experienced in using ultrasound imaging techniques to accurately diagnose underlying vein disease.
Have a kind and compassionate demeanour, listening attentively to you during your consultations and answering your questions in an informative and insightful manner. Checking out reviews and testimonials from previous patients can be a really helpful way of finding out more about your chosen varicose vein physician. Just make sure that you use a trusted review site to gather unbiased opinions.
When should I consult a top vein clinic in California?
There are plenty of options for treating varicose veins in a minimally invasive way, but when exactly should you consult a top vein clinic in California for vein treatment? Well, it is important to seek treatment from a good vein specialist as soon as you notice the warning signs of vein disease, these include:
Spider veins and varicose veins
Changes to the appearance and texture of your skin
Leg ulcers, typically found on the shin or calf
Leg heaviness or aching
Itching or irritation around the area of the affected vein
Throbbing or cramping
Restless legs
Worsening leg fatigue
Swelling of the feet or ankles
These symptoms can be subtle and pregressive, with many patients mistaking them for normal signs of aging. So, it is important to be on the lookout for any changes to the health of your legs.
Delaying treatment for venous disease can lead to a host of unpleasant, and even dangerous, complications, such as immense pain and discomfort, profuse bleeding when varicose veins are bumped or scratched, skin conditions, leg ulcers and deep vein thrombosis.
Schedule a consultation with a top state-of-the-art vein clinic in California
Vein Treatment Clinic is a state-of-the-art vein center located in San Diego. Our reputable San-Diego based vein treatment center has all of the qualities of a top spider vein treatment clinic and more! Our presiding vein specialists, Dr. Billy Schoenfeld and Dr. Jasmine Koo, are kind and approachable and committed to patient-centered care. Dr. Koo specializes in providing patient-tailored minimally invasive vein treatments for chronic venous insufficiency.  Graduating with Honors from the University of Washington, she is an expert in the field of venous reflux disease.
Vein Treatment Clinic San Diego is conveniently located in the La Jolla neighborhood, with Torrey Pines Beach state park and Westfield UTC shopping center close by.
Schedule an initial consultation today with one of our top vein specialists to find out more information about minimally invasive vein treatments.