How can I find a good vein doctor near me in San Diego?
If you are suffering from varicose veins and spider veins, or some of the other, more subtle, signs of vein disease, such as leg heaviness, restless legs and cramping, then you are probably searching to find a good vein doctor near me in San Diego to obtain the appropriate varicose vein treatment.
Seeking treatment from a state-of-the-art vein clinic near me in San Diego is essential when you spot the warning signs of vein disease. You should consult with a reputable vein doctor near me in San Diego as soon as possible to minimize the risk of further complications, including skin conditions, leg ulcers and deep vein thrombosis.
Before consulting with a top varicose vein treatment center, you must consider your choices carefully. It is important that you choose a highly skilled and qualified vein physician so that you can receive the highest standard of vein care.
This article will discuss some of the factors that you should take into consideration when choosing a vein doctor near me in San Diego.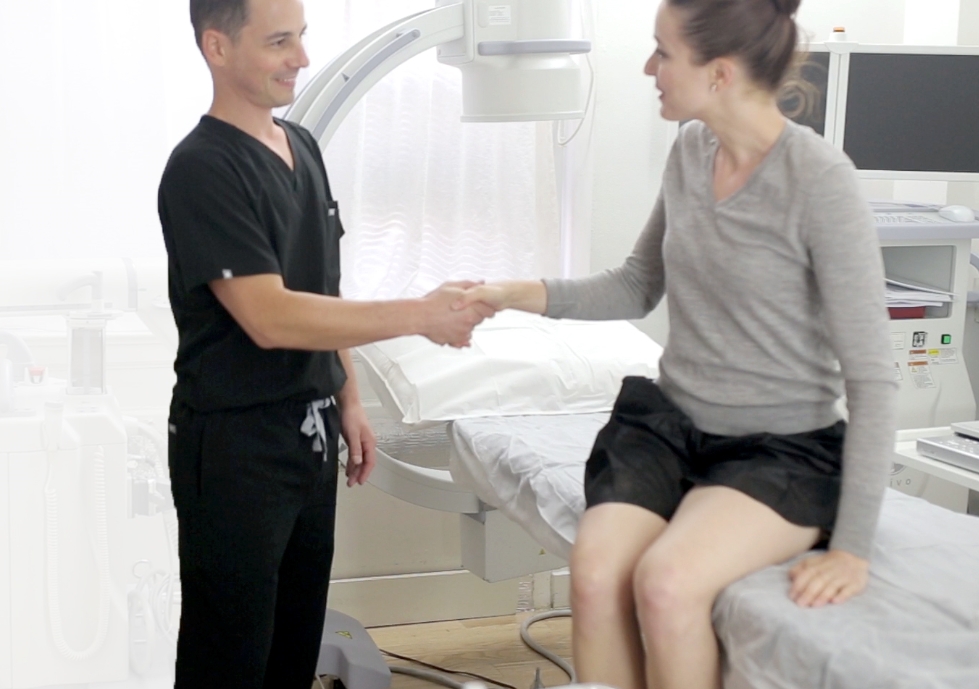 What are the qualities of a top varicose vein doctor?
When looking to find a reputable vein doctor near me in San Diego, you should start with a quick online search to obtain a shortlist of the best vein physicians in your area. Make sure you use location-specific keywords to narrow down the best vein doctors in your location. There is likely to be many vein doctors in your area, so how do you find the best one to suit your individual needs?
You should consider the qualities of a top spider vein doctor when making your decision. These qualities will be discussed in more detail below:
Strong educational background – a good vein doctor will have a strong academic background, having trained at some of the most reputable medical schools in the country. Look for a vein specialist who has graduated from a prestigious institution, such as Harvard Medical School. Leading medical schools provide vein doctors with plenty of high quality training and experience.
Board-certified – a vein doctor with vascular-specific board-certification will have received extensive training in vascular techniques. Board-certified doctors are accredited by established organizations, demonstrating their high level of commitment to the field of vascular health.
Specializes in minimally invasive procedures – find a varicose vein specialist who will treat your venous diseases using a minimally invasive procedure. These procedures carry less risk and require no downtime. Minimally invasive vein procedures include sclerotherapy, radiofrequency ablation, VenaSeal and Varithena. Avoid any vein dr who suggests endovenous laser ablation as this causes significantly more discomfort than radiofrequency ablation and VenaSeal.
Trained in vascular imaging – in order to appropriately treat your underlying vein disease, your vein doctor must diagnose the root cause of your vascular problems. A top varicose vein dr wil be competent at using vascular imaging techniques to obtain an effective diagnosis.
Practices in a state-of the-art vein center – in order to provide high quality vein treatment, a varicose vein doctor must have access to state-of-the-art technology. Make sure that your chosen vein clinic uses all of the latest techniques and equipment.
Positive reviews and testimonials – you should be able to find plenty of positive reviews and testimonials from your vein doctor's previous patients. Look for a spider vein specialist with a proven track record providing the highest standard of vein care with no complications.
Friendly and approachable – while a vein doctor's educational background is very important, so too is their demeanour. A friendly and compassionate doctor will put you at ease throughout your treatment process, ensuring that you get the most from your consultations.
What causes varicose veins and spider veins?
Varicose veins and spider veins develop as a result of underlying vein disease, or venous insufficiency. If you have venous insufficiency, then valves within the saphenous veins in your legs malfunction, preventing blood from returning back to the heart. This causes blood to pool beneath the faulty veins, leading to increased pressure over time and the formation of varicose veins and spider veins and the other classic symptoms of vein disease.
There are several factors which can increase your risk of developing vascular disease, including age, family history, obesity, female gender, pregnancy, long periods of sitting or standing and a history of blood clots.
Schedule an initial consultation with a reputable varicose vein doctor at a vein center near me in San Diego
Vein Treatment Clinic is considered to be one of the best, state-of-the-art vein treatment centers in San Diego. The highly accomplished doctors at our San Diego-based vein clinic, Dr. Billy Schoenfeld and Dr. Jasmine Koo, meet all of the requirements discussed above and more!
Both Dr. Schoenfeld and Dr. Koo are double board-certified doctors with extensive training and experience in using minimally invasive techniques to treat vascular disease. Their kind and approachable manner and focus on patient centered care will put you at ease during your consultations at our top San Diego vein center.
Vein Treatment Clinic San Diego is situated in a convenient location, in the idyllic La Jolla neighborhood, with Torrey Pines Beach state park and Westfield UTC shopping center nearby.
Schedule an initial consultation at Vein Treatment Clinic San Diego today to find out more information about minimally invasive vein treatments.