You've probably scoured the internet for ways to get rid of your spider veins or varicose veins, but none of them really did the trick, so now you're searching for a "vein clinic near me California." Let's talk about some of the most common "remedies" floating around on the web, why they didn't help, and how they can even harm.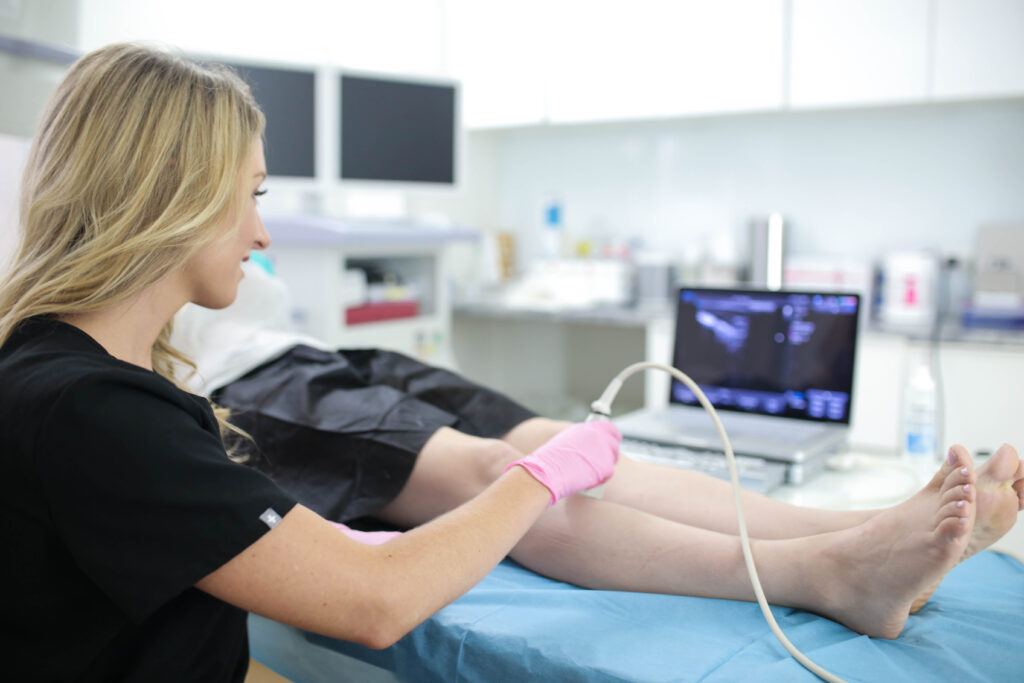 Apple Cider Vinegar and Witch Hazel
Over the last few years, apple cider vinegar has been regarded as nature's cure-all for any ailment, from pain and swelling to digestive and metabolic issues. Some websites may suggest dipping gauze in apple cider vinegar and wrapping it around varicose veins, while others recommend ingesting it. However, there is no proven research showing that apple cider vinegar can treat varicose veins, especially since there is no known benefit to applying ACV to the skin.
Witch hazel is a yellow-flowered shrub that is said to decrease inflammation or strengthen blood vessels, which would in turn help heal spider veins or varicose veins. But witch hazel, similar to apple cider vinegar, does not have any scientific research backing up these claims.
Essential Oils
Essential oils have also been making waves for their versatility, aromatherapeutic properties, and potency. They can help reduce some of the pain and discomfort associated with spider veins and varicose veins, but this is only a temporary effect that may even be due to the placebo effect.
However, they can sometimes do more harm than good. The skin around varicose veins tends to be quite tender so application of essential oils in high concentrations can lead to allergic reactions in the form of rashes, irritation, skin inflammation, hives, and shortness of breath.
Horse Chestnut Seed
Horse chestnut seed cannot treat varicose veins and spider veins, because only medical treatments can truly repair or rebuild broken valves and valvular reflux. It might help heal venous ulcers when coupled with a minimally-invasive vein treatment performed at a vein center, but in order to truly heal spider veins and varicose veins, you will definitely need to seek treatment at a "vein clinic near me California."
Although ingesting apple cider vinegar, witch hazel, or horse chestnut seeds won't cure your spider veins and varicose veins, there are still some ways that you can use your diet to keep your vein disease from progressing further. These tips can be applied both before and after your medical treatment at a spider vein center.
Eat Colorful
Making sure your diet includes a wide variety of colorful fruits and vegetables will ensure that you get all of the essential vitamins, minerals, and other nutrients that your body needs. The cooking process gets rid of a lot of vitamins and nutrients, so whenever possible, try to eat your fruits and vegetables raw to reduce inflammation and encourage blood flow.
Most green veggies and fruits are high in fiber, so they can help soften your stools and promote bowel movement, which can help you avoid constipation that can increase pressure on your veins.
Manage Salt Levels
Salty food can increase water retention, which, in turn, places greater pressure on your veins. While you shouldn't stop eating salty food altogether, you can cut down on food like pizza or pickled and canned goods. Drinking lots of water and staying hydrated can help your body flush out extra salts, which will also lower blood pressure in your veins, thus preventing vein disease from progressing.
These dietary recommendations can help prevent vein disease from worsening, but the only true cure is a minimally-invasive procedure performed by a vein doctor at a spider vein treatment center. For visible spider vein treatment, sclerotherapy involves tiny needles to inject medicine that significantly improves the appearance of spider veins in just one month. The saphenous veins that cause varicose veins are targeted using VenaSeal, radiofrequency ablation, or varithena.
VenaSeal is a vein adhesive used to close the saphenous vein in the leg that causes varicose veins. Radiofrequency ablation uses thermal energy to close down the walls of the damaged vein. Varithena is a pre-made sclerotherapy foam injected into the vein to reduce the appearance and symptoms of varicose veins. All of these treatment options take less than a half-hour and cause minimal discomfort. You can go home or back to work after the procedure at the vein treatment clinic because there is no anesthesia or recovery time involved.
It's important to find a vein doctor who is highly trained and experienced with ultrasound and minimally invasive procedures so that you can be sure that you are receiving the highest standard of vein care. If you are in California, Dr. Billy Schoenfield and Dr. Carly Guthrie at the San Diego Vein Treatment Clinic are both Harvard-trained and double board-certified vein doctors who are highly experienced and well-versed in vein care. They are kind and approachable, and prioritize patient care above all else, as they strive to provide everyone who sets foot in their vein treatment center with a pleasant visit.
Our clinic in San Diego is located in a beautiful neighborhood called La Jolla, near the Torry Pines Beach State Park and Westfield UTC Shopping Center. End your search for a "vein clinic near me California" and set up an appointment to come visit us! You can call our office, where a friendly staff member would be happy to speak with you, or book an appointment online.